The free standing plastic compost bin is found in more gardens than any other type of Bin. The reasons for this are simple, they are inexpensive, easy to install, and easy to use. Just add a little understanding of the composting process, and you are on your way to new, nourishing soil for your garden.
In reality, these compost bins are not made from plastic at all. They are made from a much more resilient plastic Resin. This provides the durability to withstand the elements all year round.
Redmon Green Culture Plastic Compost Bin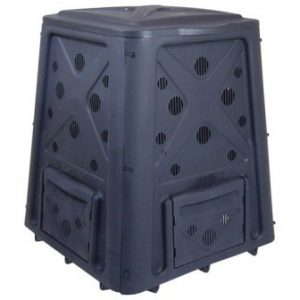 Redmon is a New Zealand company. Its 65-gallon Compost bin is Amazons #3 best selling product in Outdoor compost bins. Weighing only 15 pounds, it comes with easy to follow assembly Instructions. They also provide a free guide to making great Compost.
Once you have the Bin assembled, the first thing you will notice is the full-width access provided by the removable Lid.
Read more →